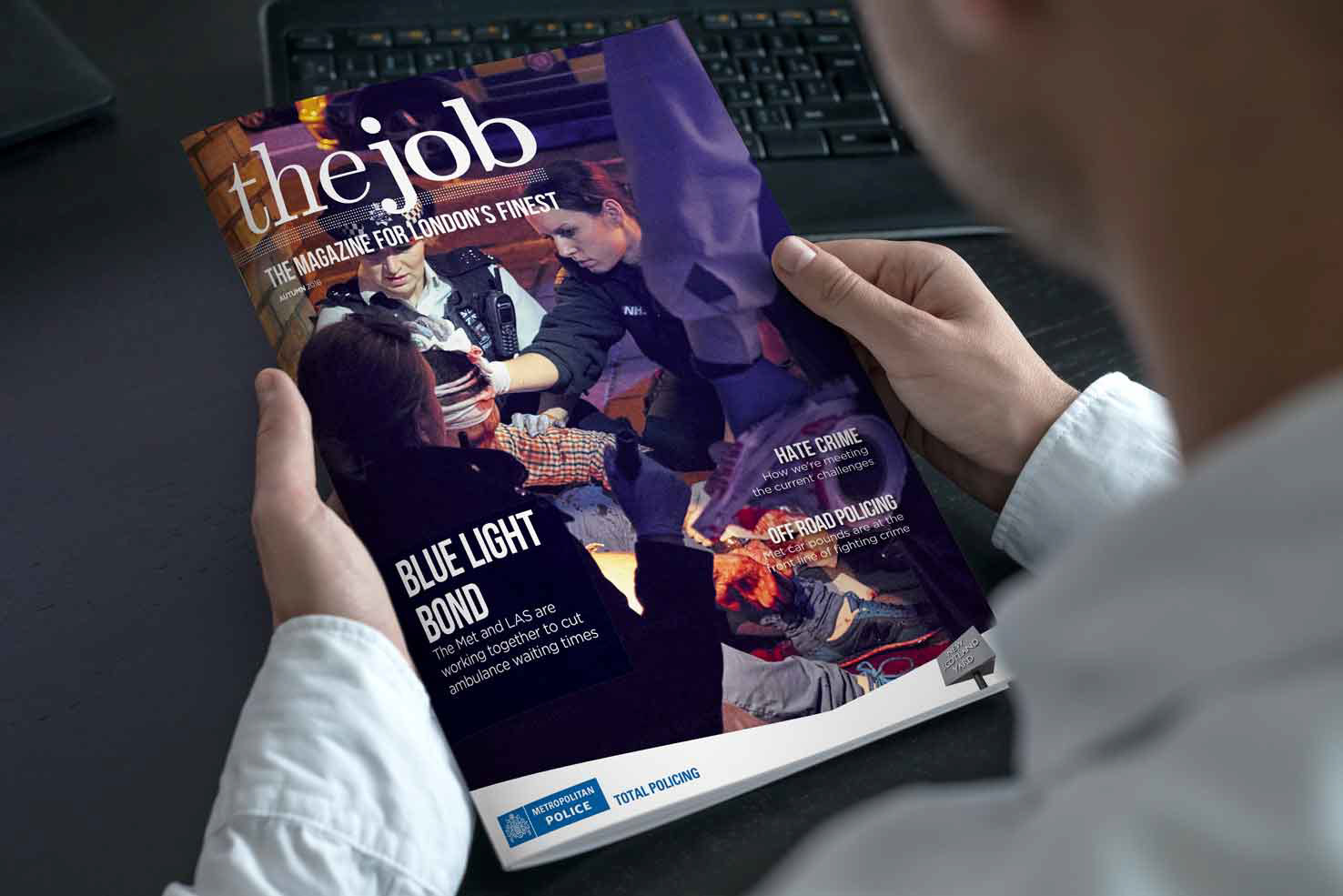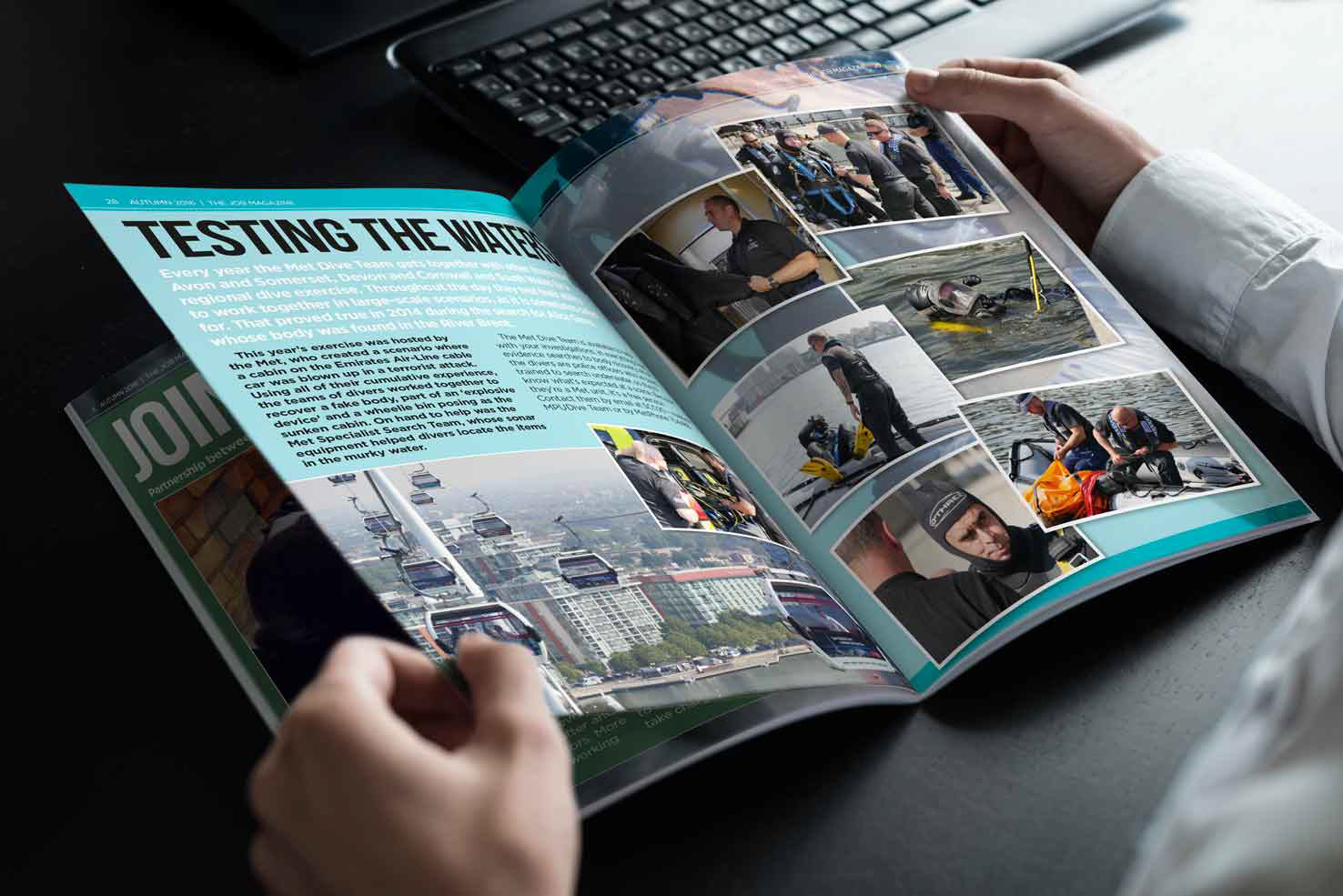 Programme
The Battle of the Somme film screening.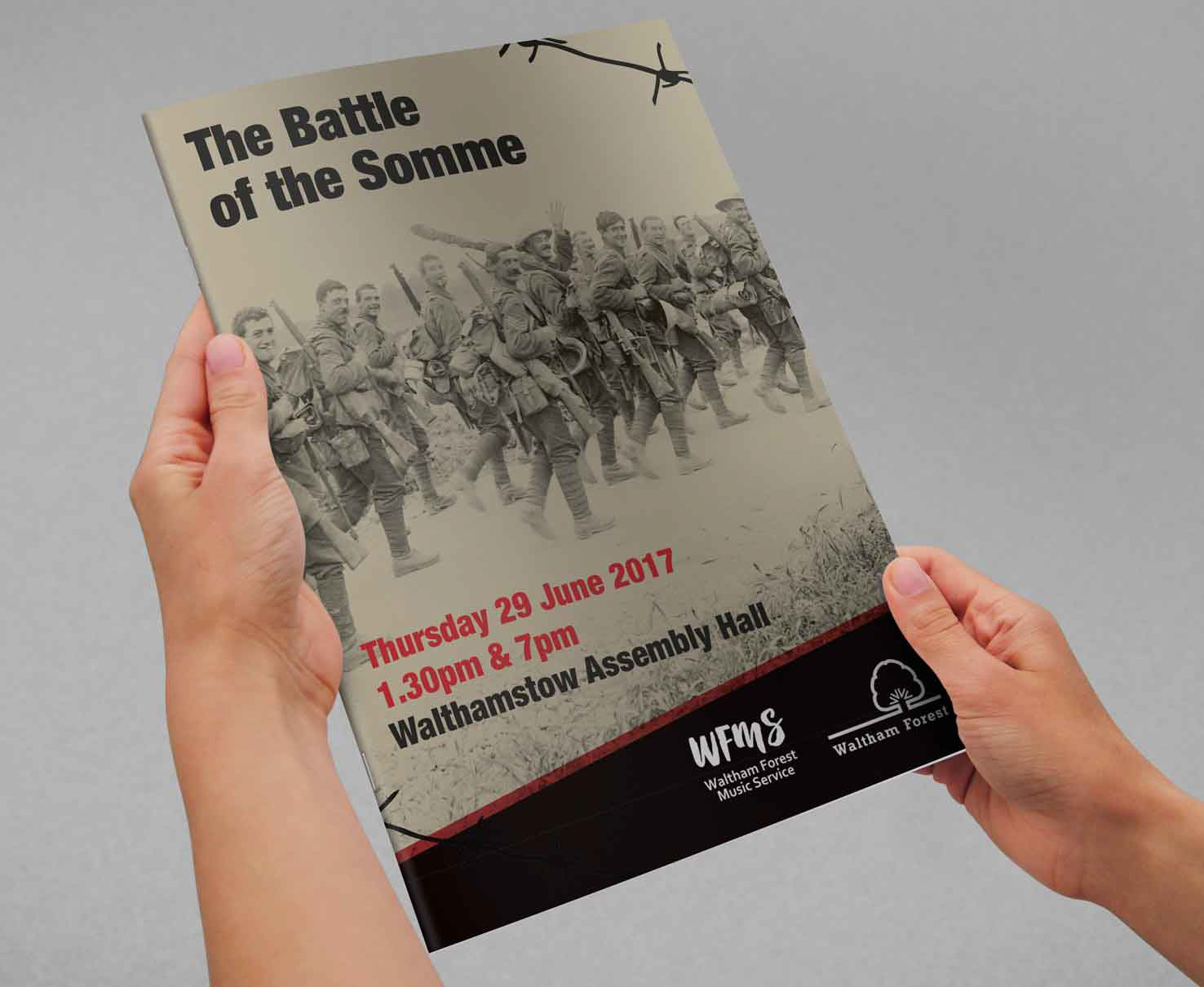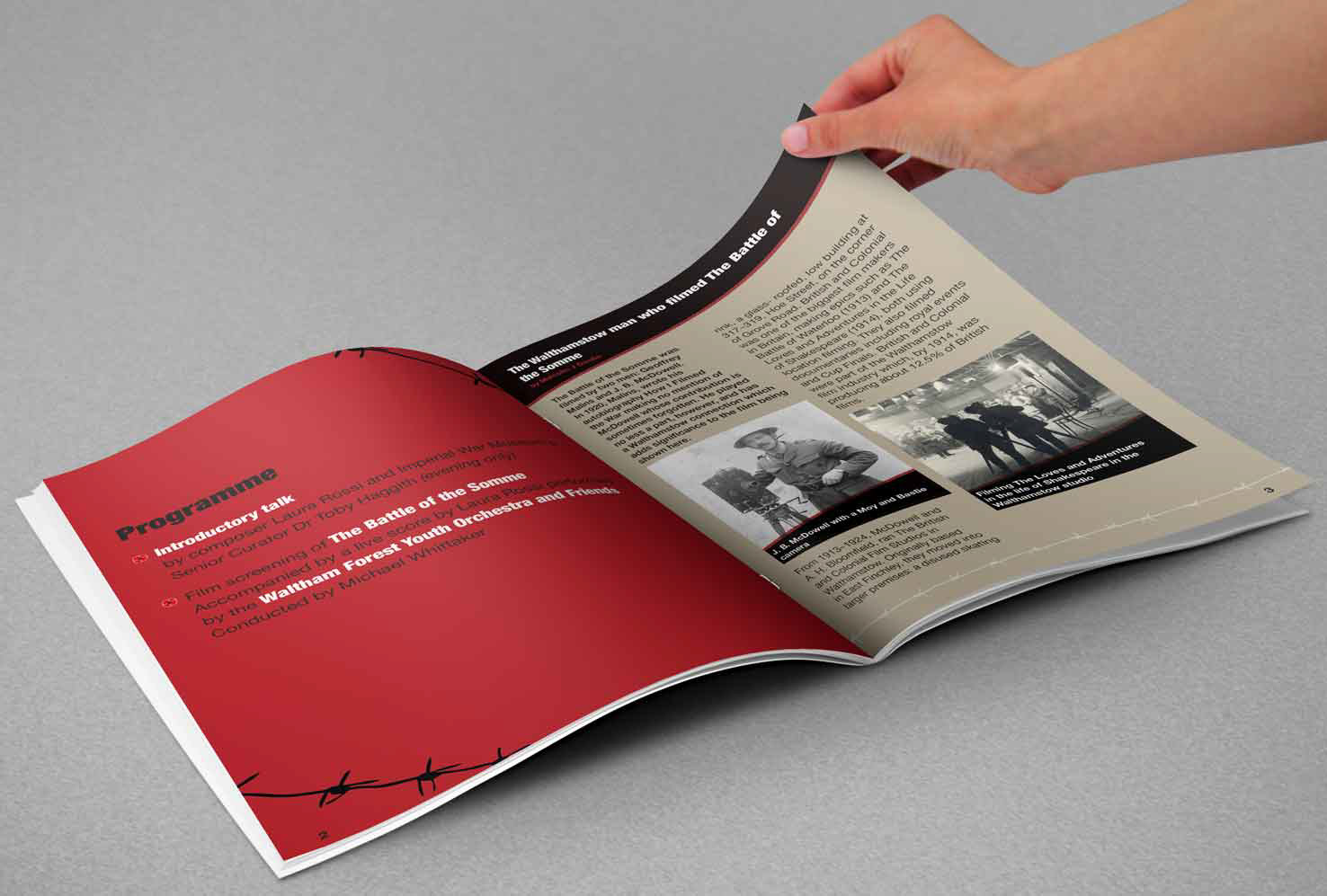 Health & Wellbeing
Strategy Report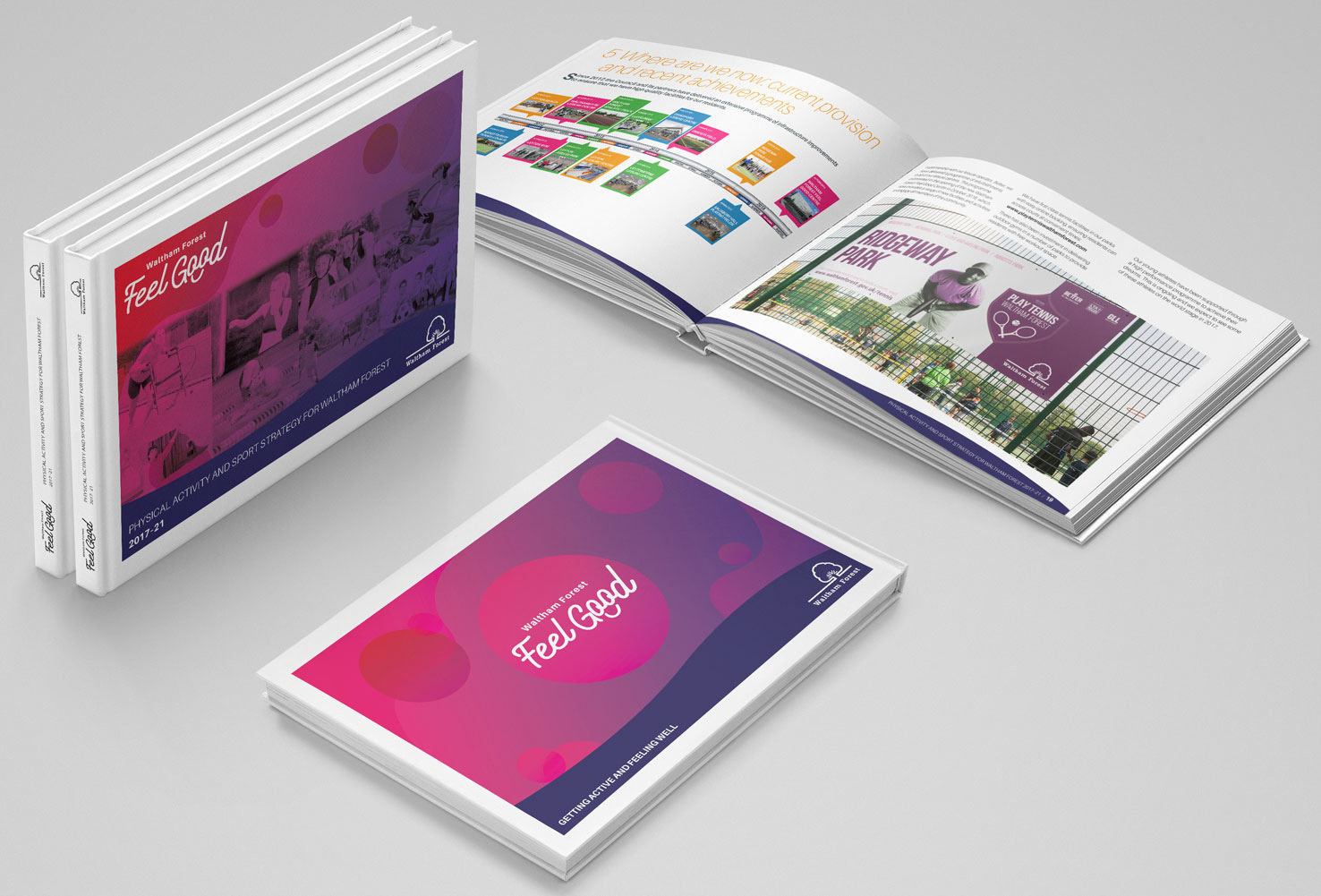 Newspaper
Fortnightly newspaper with a print run of over one hundred thousand.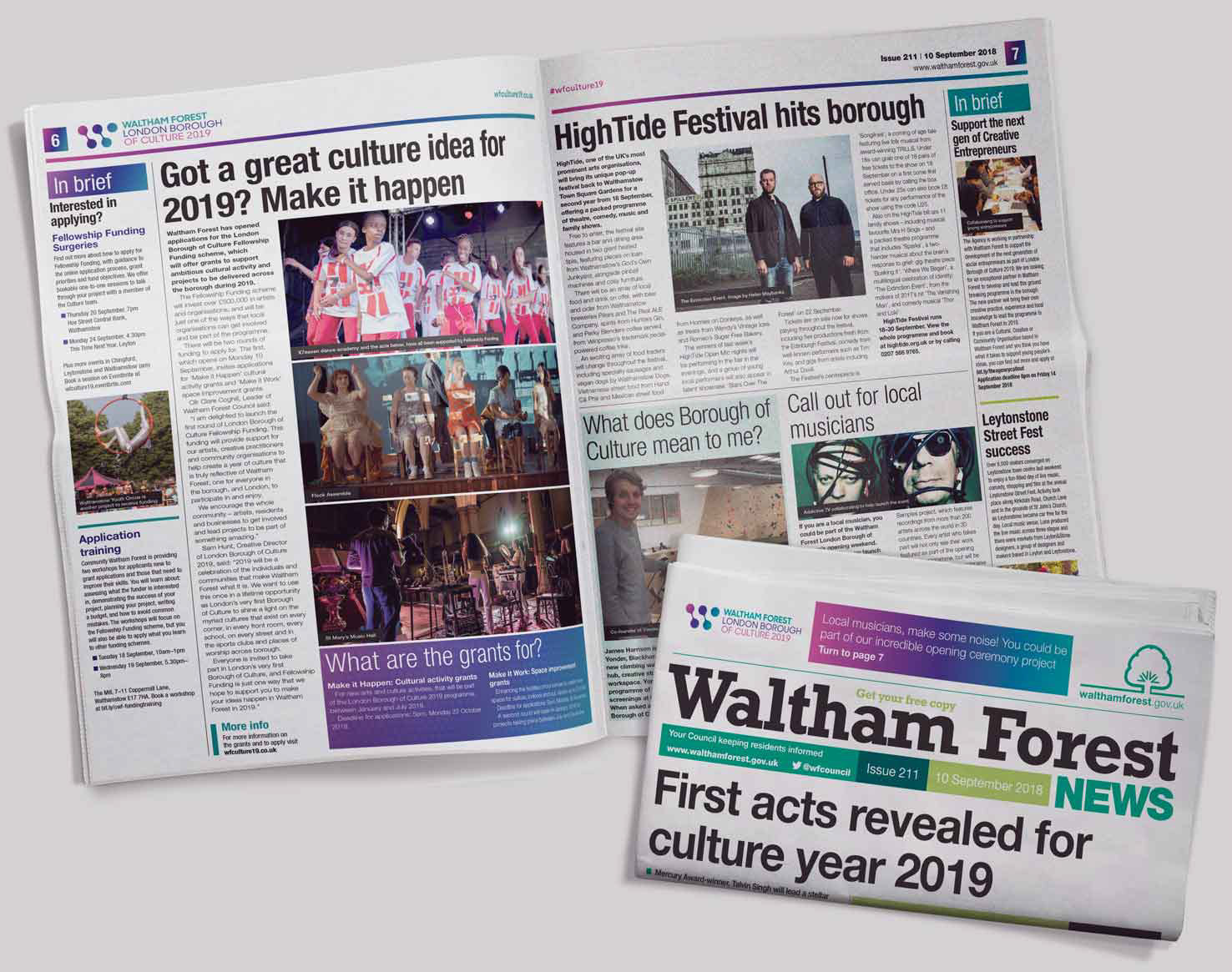 Large format – Bus, Lamp posts, & exhibition stands
Task – The existing mobile job search bus service was not enticing the target audience of school leavers and young people to use the facility. Solution – Created a vibrant and exciting bus livery that would stand out wherever it travelled to. Geometric shapes engulf the bus and are a mixture of strong and varied complementary colours. The use of prominent text advertising all of the facilities onboard the bus draws the audience's eye and lets them know this is a service for them.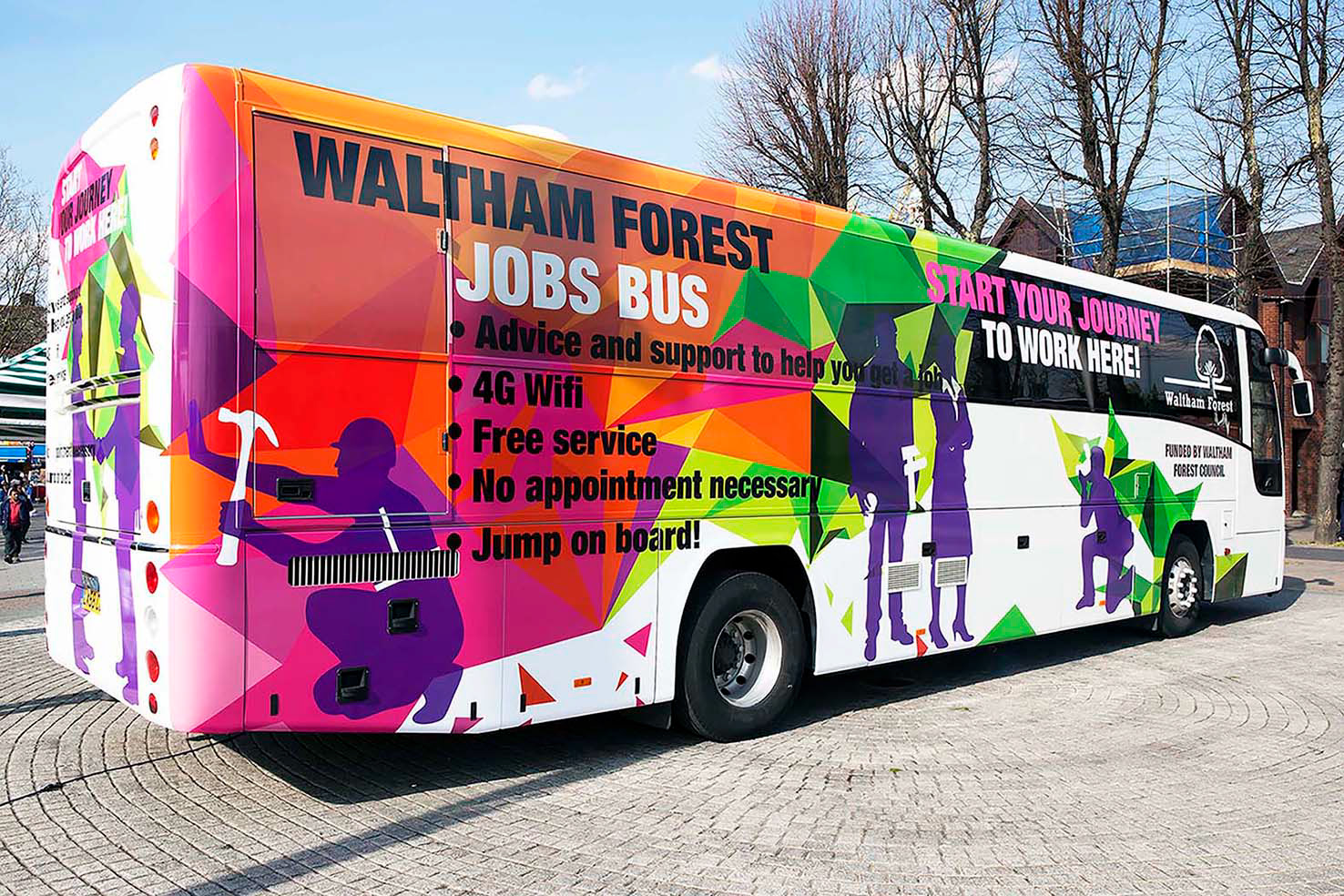 William Morris Gallery
Gallery exhibition event.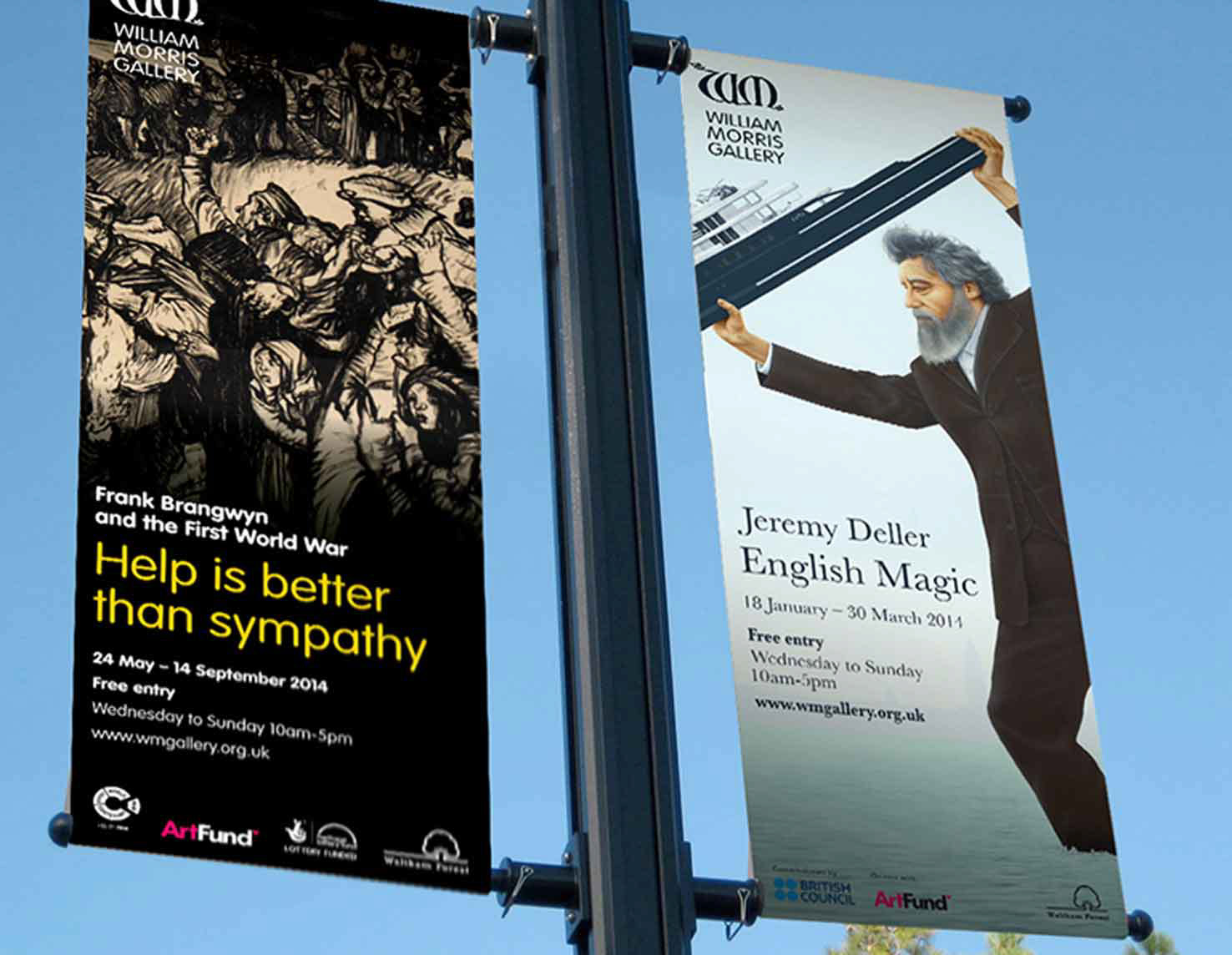 Resilience Direct
Exhibition stand, desk and banner.
Waltham Forest
Town hall development proposal exhibition.